This morning I was working on an herb wreath for my front door. I have always loved the smell of lavender, and the mixture of lavender, rosemary, mint & bay was absolutely divine. I found myself breathing a bit more deeply, and being glad for the light breeze that kept the scent wafting toward me. After I was finished with the wreath, I still had a bounty of leftover herbs. Since I hate the idea of anything going to waste, I decided to make a bouquet to hang in my kitchen…and a couple of extras to give away as gifts.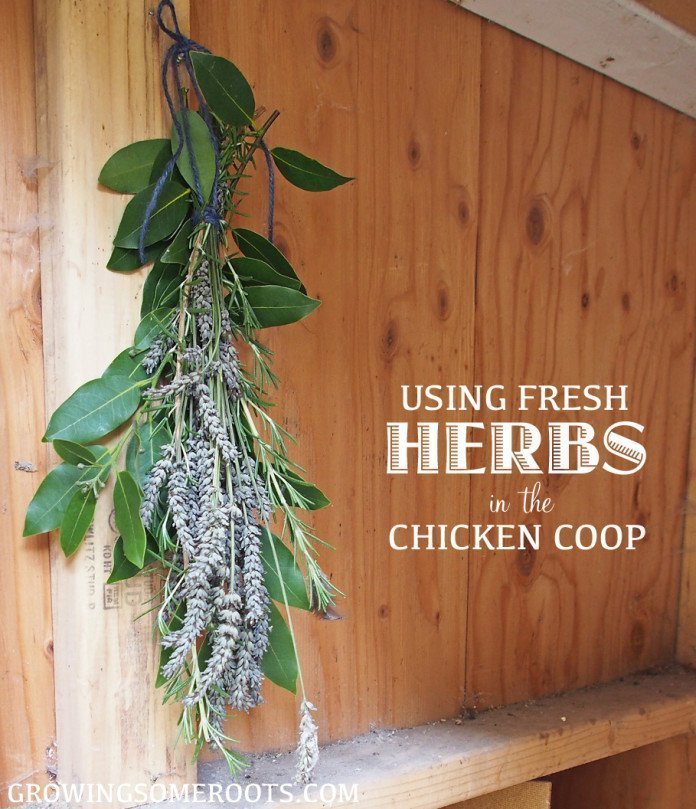 While I was at it, I also made an herb bouquet for my chicken coop. I hung it near their favorite roosting spot and sprinkled some fresh herbs in their nest boxes too. Hopefully my girls will enjoy the aroma as much as I do, and as an added bonus, these herbs act as a natural insect repellent. I did leave one nest box herb-free though, jut in case any of them object to the practice. All the herbs I used are chicken-friendly and pesticide-free, so while they're not intended as food, I don't have to worry that my chickens will come to any harm if they decide to taste test them 😉
If you want to learn more about using herbs in your chicken coop, check out one of my favorite chicken-keeping blogs: Fresh Eggs Daily. She has tons of great information about raising healthy, happy chickens – naturally.
Hope this post finds you & yours well! Until next time…