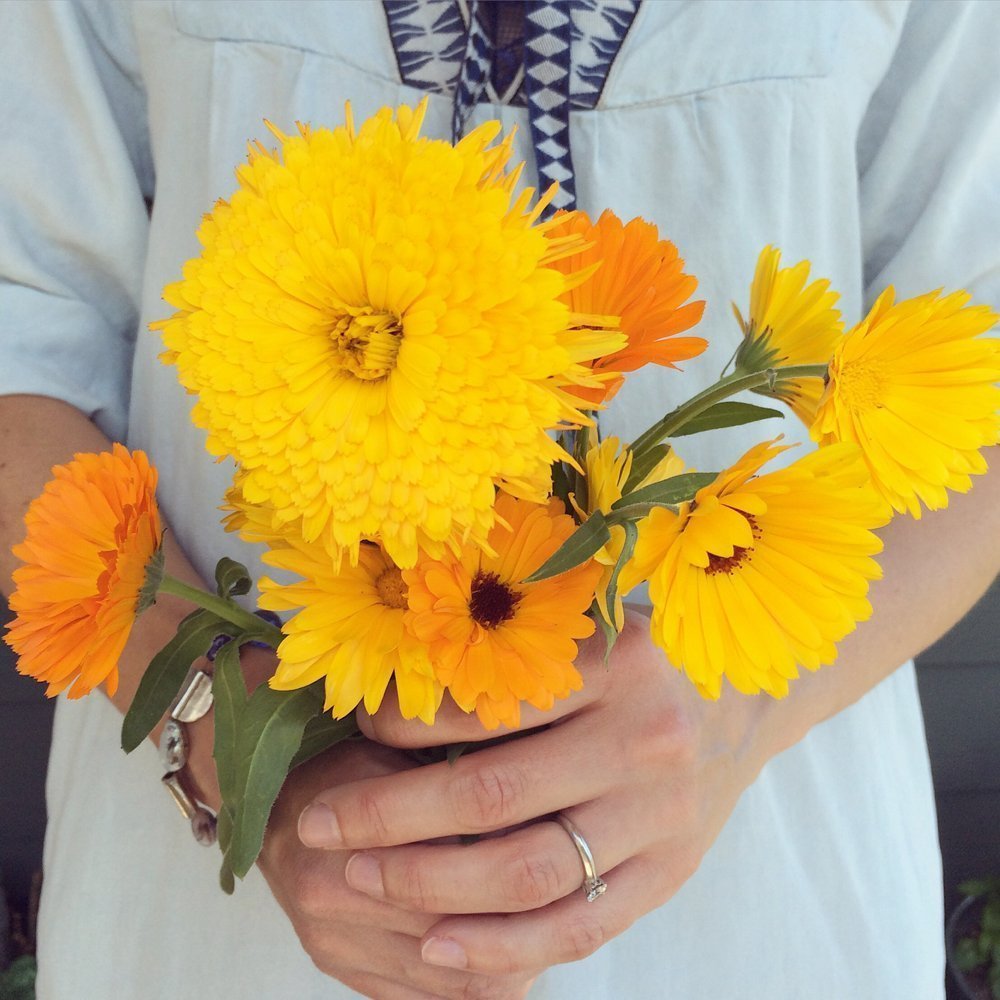 Until last year, I had a real bias against flowers. Well, not against flowers themselves, I actually love flowers. I just didn't want to "waste" any of my precious garden space on things that weren't edible or otherwise useful. Then, one day it occurred to me that I could indulge my love of flowers AND stick to my strict edibles only policy, as long as I planted, edible flowers! But, it's a slippery slope my friends, and as it turns out, edible flowers are a gateway plant. I have since devoted a (small but growing) portion of my yard to flowers – just because. And you know what? They're pretty. They smell good. They make me happy. And for those reasons alone, they are anything but useless.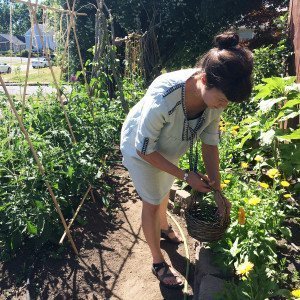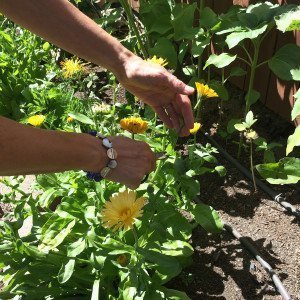 Calendula, often referred to as "Pot Marigold", however, is useful in both senses of the word. It's a lovely, cheerful plant that simply bursts with sunshine-hued blooms. They're pretty in cut flower arrangements. Plus, it's a piece of cake to grow – just poke some seeds into the ground around the last frost date, keep moist, and wait until they sprout. Once they're up and growing, they're relatively carefree. In addition, Calendula flowers are edible (pluck off the "petals" and sprinkle them on salads, mix them into omelettes, or use them to adorn baked goods) and are a common ingredient in herbal remedies and beauty products. Check out this list of "14 Uses for Calendula Tea" via The Nerdy Farm Wife for more ideas.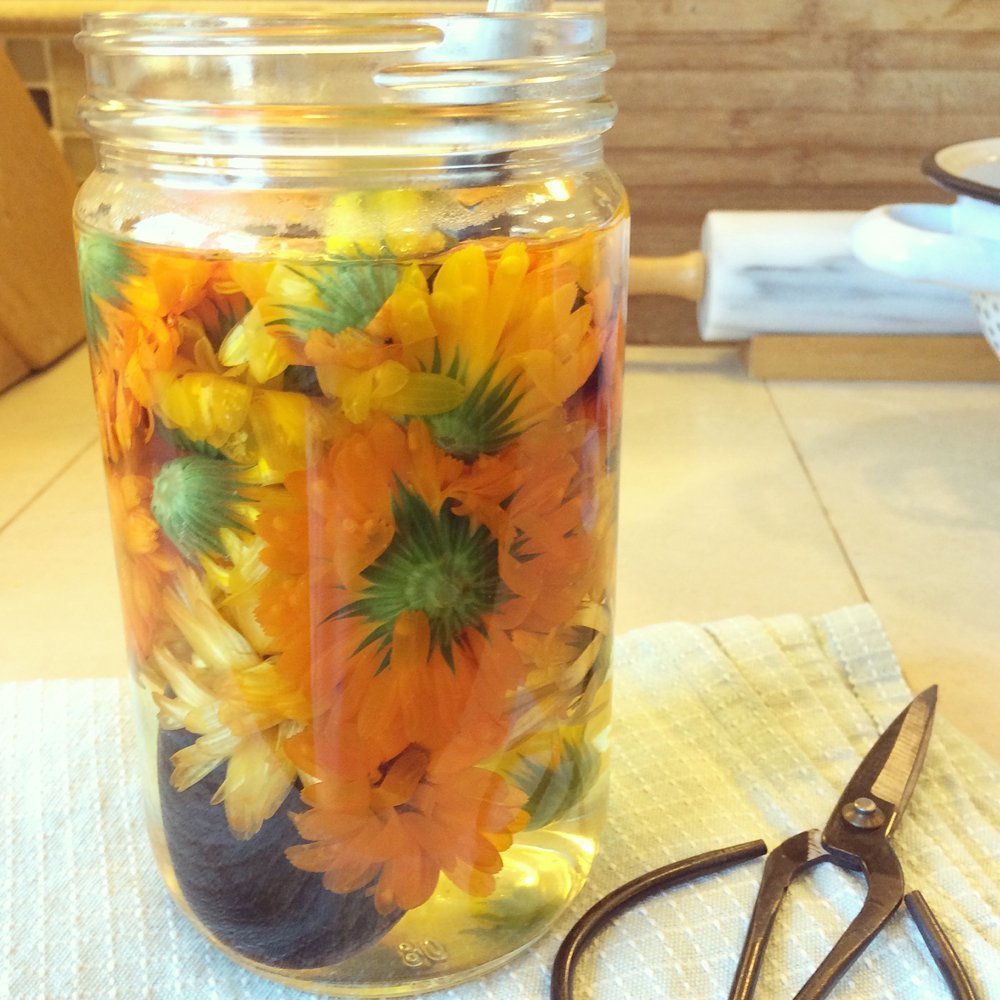 I'm making a batch of Calendula tea (pour boiling water over flowers – fresh or dried – and let steep until cool) that I am going to try using as a hair rinse after shampooing. My scalp tends to get itchy, especially in the summertime, so I thought I'd give it a try. I'll let you know how it works!