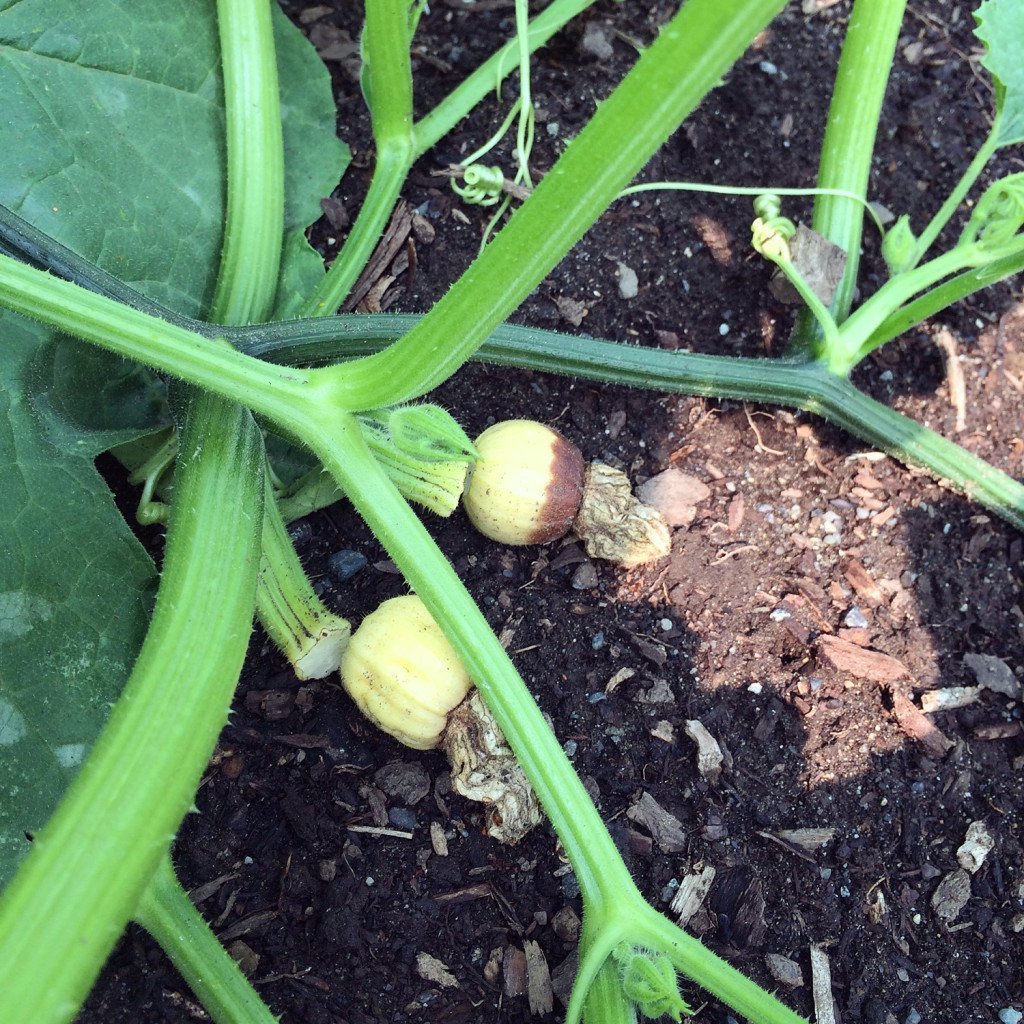 Have you ever had this happen? Your little baby squash have just started to develop, when suddenly they turn yellow and fall off. The plants probably seem healthy otherwise, and it doesn't happen to every single developing squash, but even losing one this way seems like too many! Fortunately, there's an easy way to prevent this frustrating problem.

Usually, when your baby squash are dying for what seems like no apparent reason, it means that they weren't fertilized. In order for a squash to develop fully, the female blossom must be pollinated by a male. Since squash plants take up quite a bit of space, it makes sense in your home garden to maximize the yield of each plant as much as possible. So, instead of leaving this step to chance, you can simply take matters into your own hands, and fertilize the female blossoms yourself.

Pollinating the squash plants yourself is simple, but before you start you need to be able to identify which blossoms are the males (left) and which are the females (right). At first glance, the blossoms look quite similar, but once you know what to look for, they're easy to tell apart. There are lots more male blossoms than females. Their stems are skinnier and longer than those of the females, and there is no bulge behind the flower. The females are attached to thicker, shorter stems. They also have a slight bulge at the base of the flower where the squash will begin to form.

If you open up one of the male flowers, you can see the large, pollen-covered stamen in the center. It's this pollen that needs to be transferred to the pistil of the female flower in order for the embryonic fruit to continue maturing.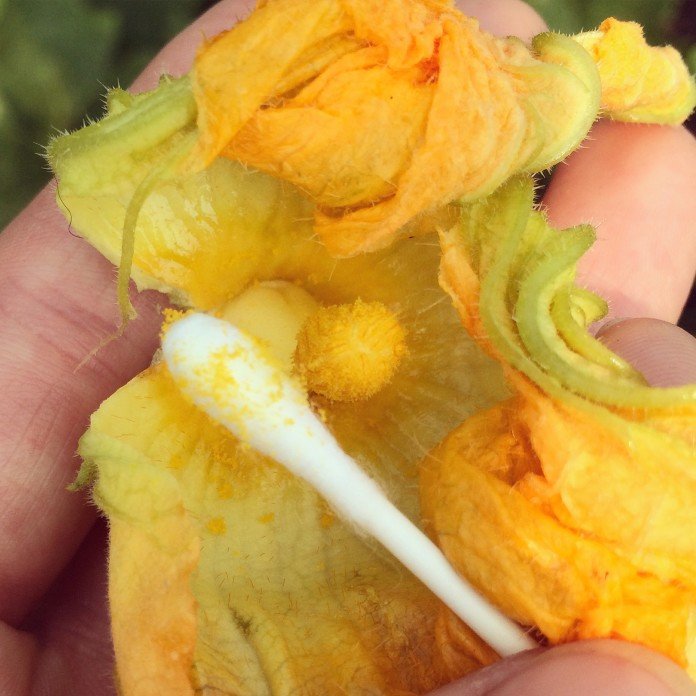 To pollinate your squash blossoms by hand, you need to place a small amount of pollen from one of the male flowers, on the pistil of each of the female flowers. I find this most easily accomplished by using a q-tip, but you can also just break off the stamen and dust it directly inside the female flowers. You may need to gently open the female flowers in order to place the pollen inside. At first I was concerned that I might damage them by opening them, but they open quite easily, and as long as you're gentle, it doesn't seem to cause any problems.
I repeat this process once a week during the time when the plants are producing flowers. It only takes a couple minutes per plant, which, in my opinion, is well worth the effort. Since I started doing this, I haven't lost a single baby squash. Looks like it's time to start digging out my favorite squash recipes, because it's going to be a bumper crop!