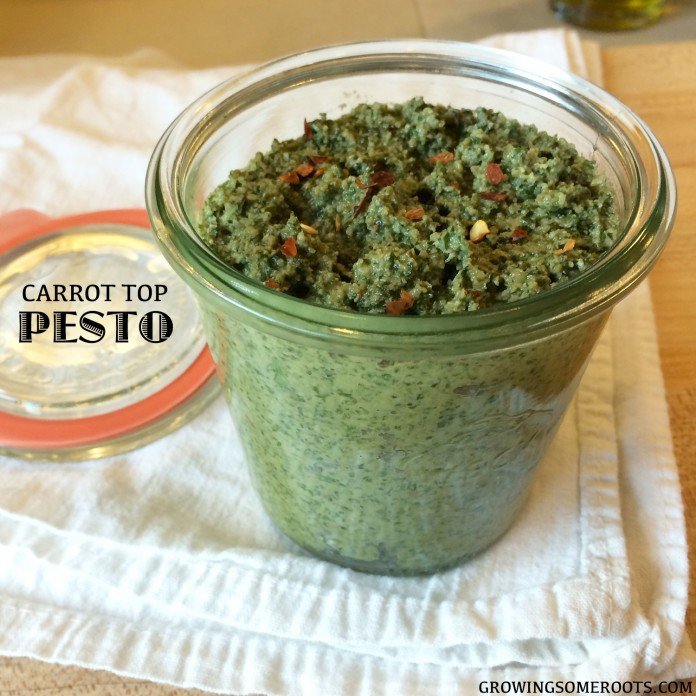 Did you know you could eat carrot tops? It's true! As it turns out, not only can you eat them, but you most definitely should! They are packed with nutrients, and their slightly bitter flavor makes them ideal for use in pesto and other savory condiments.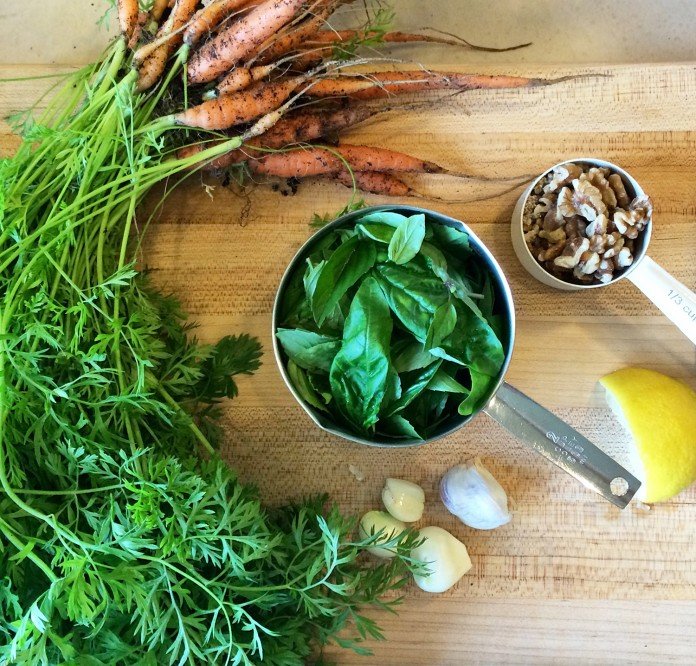 Last year, I started using a two-phase thinning method for my carrots, and I'll never look back! I thin promptly after the seeds sprout, but I only remove the ones that are growing directly on top of another seedling. Then, a few weeks later, I thin them to their final spacing (about 1 inch apart). This way, the "thinnings" yield lots of leafy green tops, and some delicious little baby carrots as well.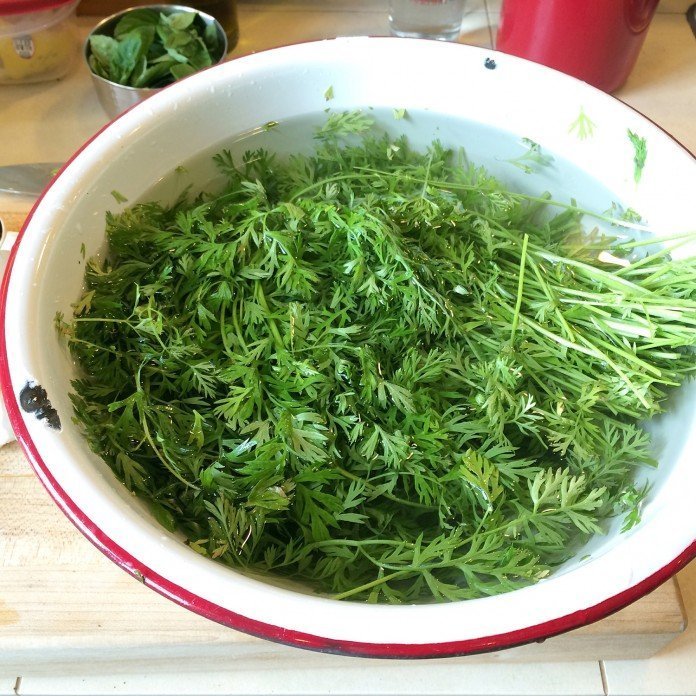 I give the greens a good soak to remove any dirt, and then chop off the thick bottom parts of the stems. Toss into the food processor along with the walnuts, garlic, and lemon.
This pesto is delicious on pasta, slathered on a piece of rustic bread, or tossed with roasted potatoes. I imagine it would also make a wonderful addition to a sandwich or a pizza.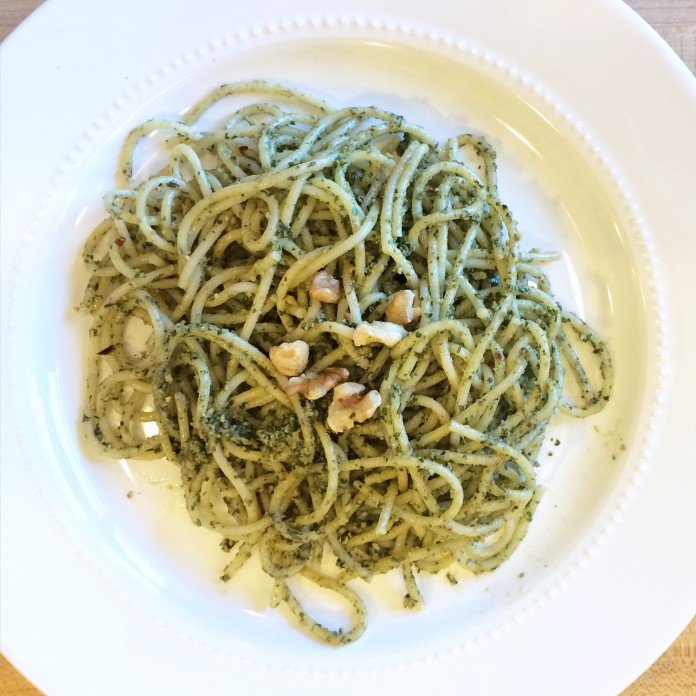 Carrot Top Pesto
---
Yield = About 2 Cups, Time = 20 Minutes
Ingredients:
2 cups carrot tops, coarsely chopped
1 cup basil leaves
2/3 cup toasted walnuts
2 – 3 cloves of garlic
juice and zest of one lemon
salt to taste
1/4 – 1/2 cup olive oil
1/4 teaspoon red pepper flakes (or more to taste)
Directions:
Combine carrot tops, basil, walnuts, garlic, lemon (juice and zest), and salt in food processor. Pulse until coarsely chopped.
Add 1/4 cup of olive oil in a slow stream with the blade running. Stop to scrape down the sides of the bowl and check the consistency. Add up to 1/4 cup more olive oil until desired smoothness is reached.
Add red pepper flakes. Pulse a couple of times to distribute them evenly. Remove pesto and store in a jar or other airtight container. Keeps well in the refrigerator for about 1 week, or in the freezer for up to 3 months.
Recipe adapted from Love & Lemons. For more carrot top recipes & info, check out this article from The Kitchn.
This post contains affiliate links. These affiliate links help support this site. For more information, please see my disclosure policy. Thank you for supporting Growing Some Roots.