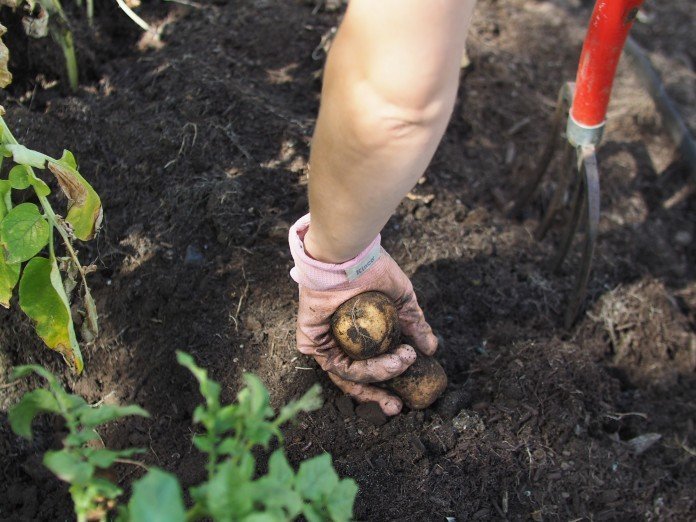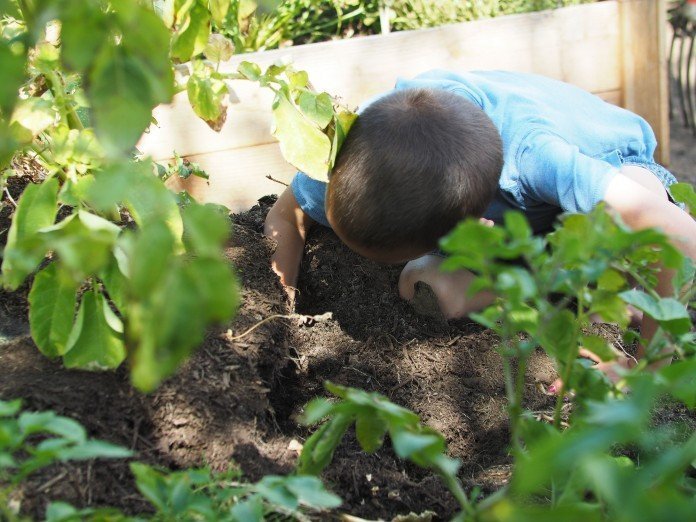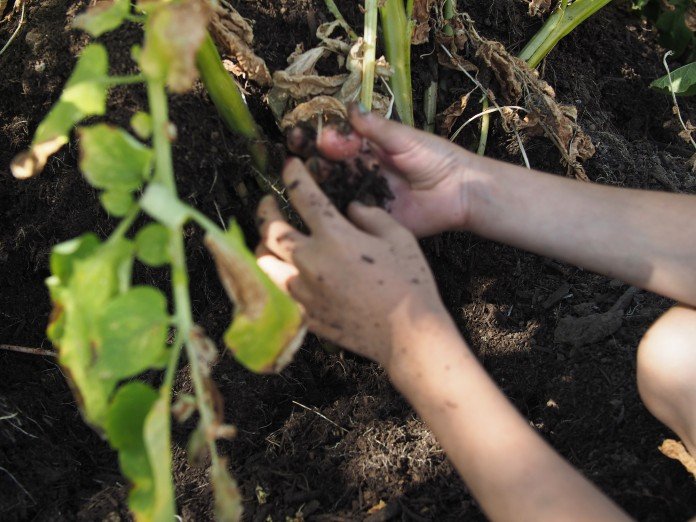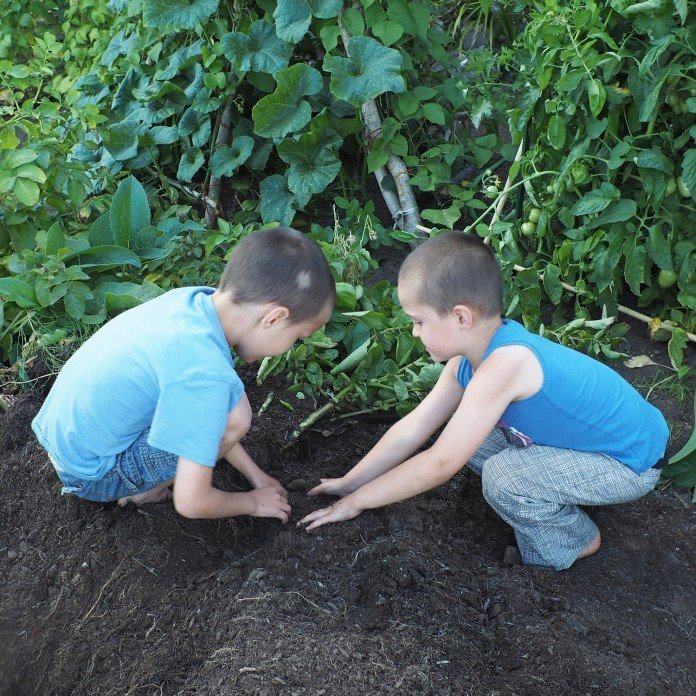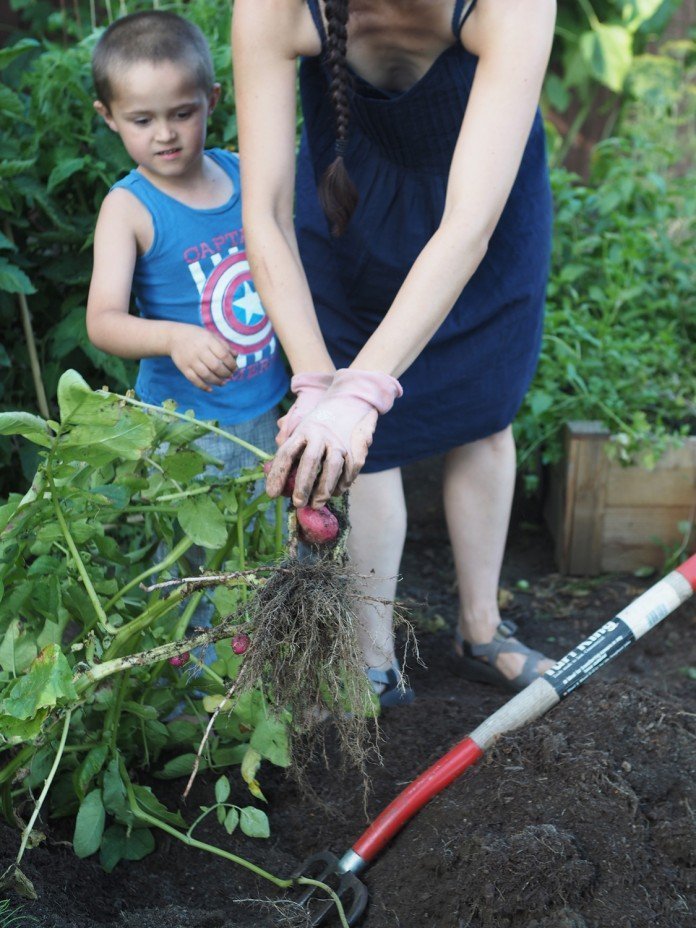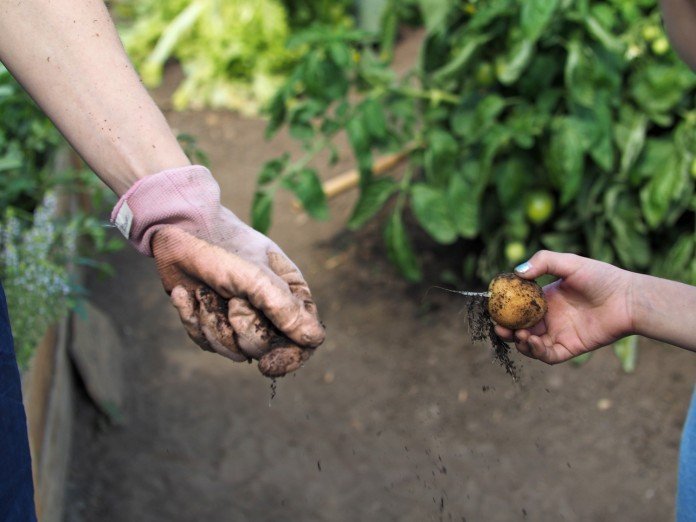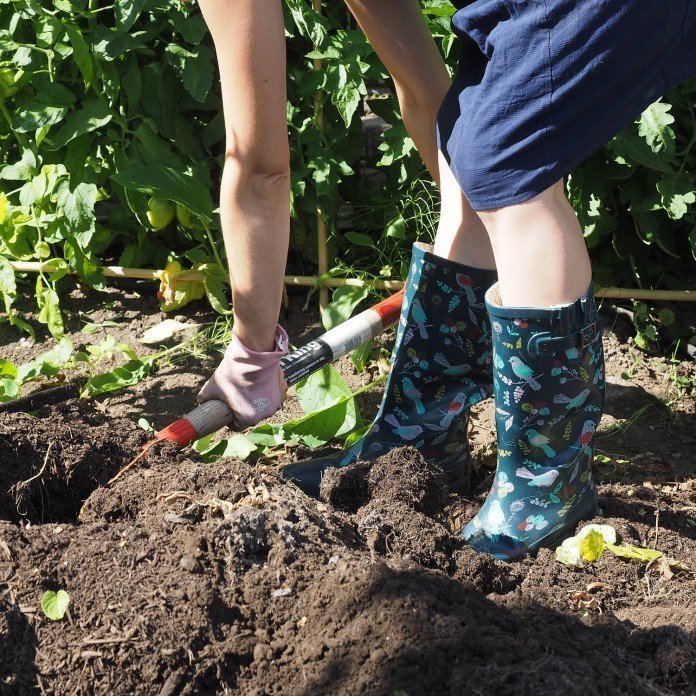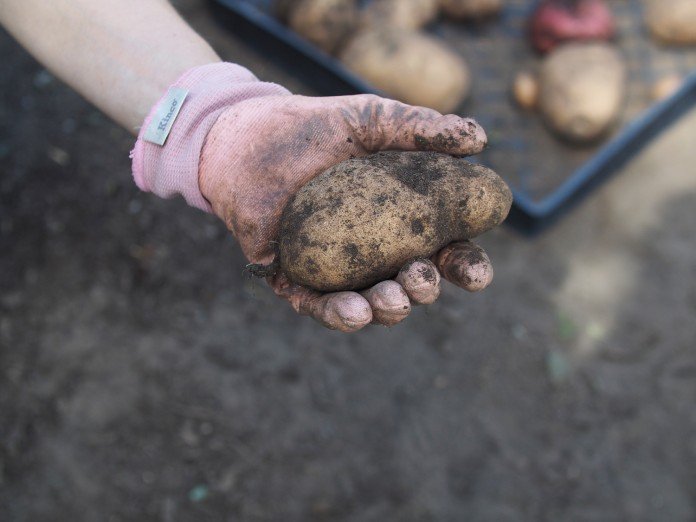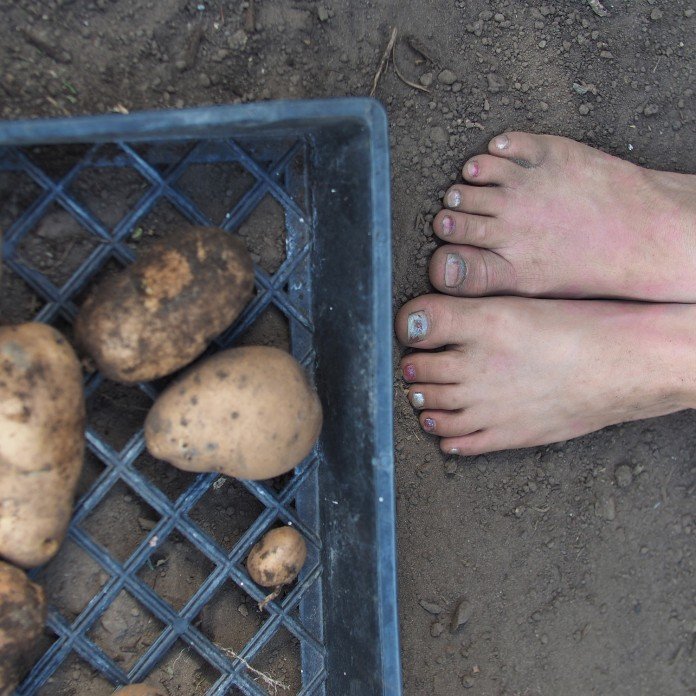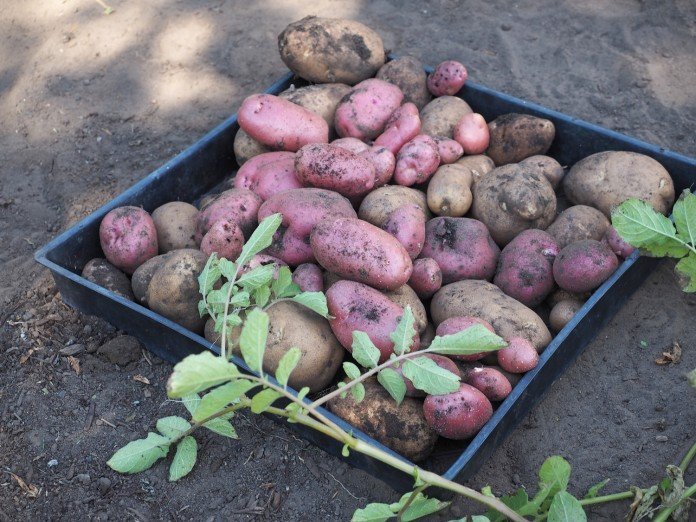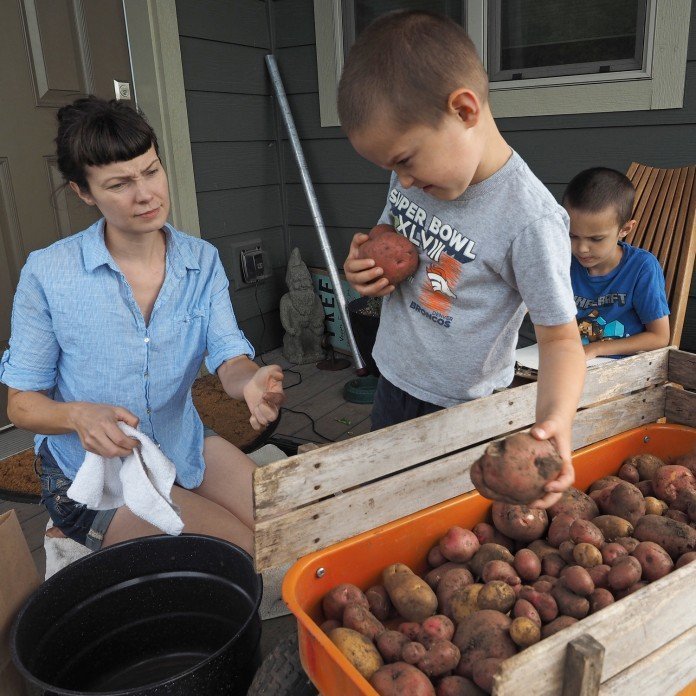 Earlier this week, I discovered that the soaker hose for the potato bed had been turned off. Who knows how that could have possibly happened (there are two cute little garden pests at the top of my suspect list, who will, for the time being, remain nameless) or how long the poor potato plants have been suffering in silent anguish.
After a stretch of hot weather, I noticed that the plants were beginning to die back really early and REALLY quickly, and I started to worry. Sadly, by the time I discovered the source of the problem, they were well and truly dead. I wasn't sure what to do. I dug up a couple of plants, and was pleased to discover that there were a decent number of good-sized potatoes already. So, I went ahead and harvested the whole kit n' caboodle.
Even with the very early harvest, we still managed to grow more than 50 pounds of potatoes. Not a total loss by any means, just not the bumper crop I was hoping for. Oh well, there's always next year!