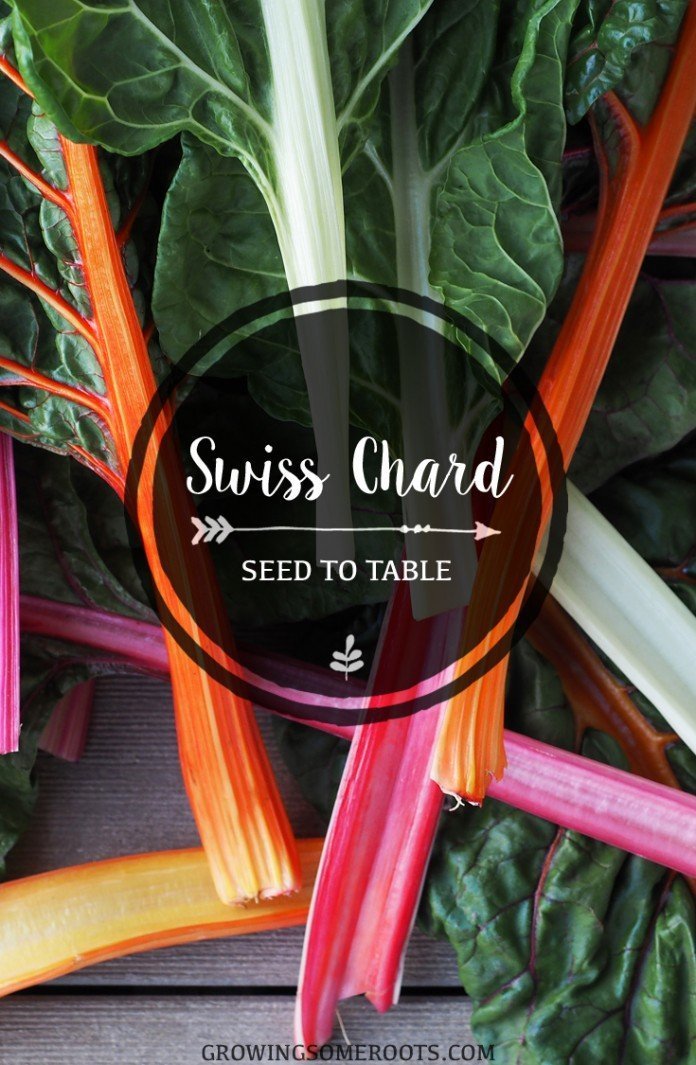 The boys helped me harvest some chard this week, and I was reminded (yet again) of just how much I love this plant. It's drop dead gorgeous. I mean really, if a member of the vegetable family could be described as sexy, it would be this one. And the praise is well-deserved, because not only is it easy on the eyes, it's delicious to boot!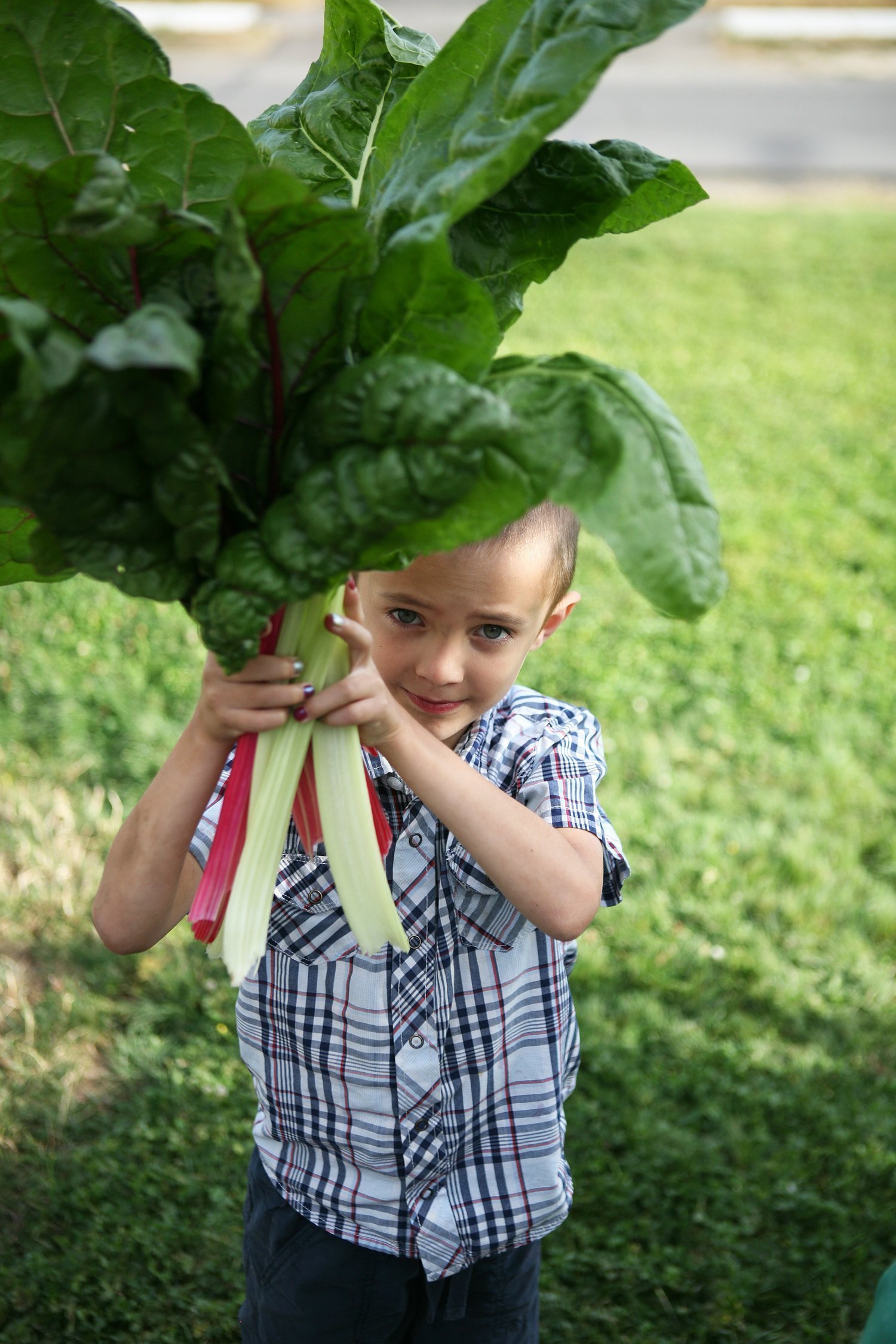 Seriously, if you don't already have some chard growing in your garden, go pick up a package of seeds today and get planting. In many locations, there's still plenty of time to sow for a late summer/early fall harvest. In fact, I just seeded two more rows this morning.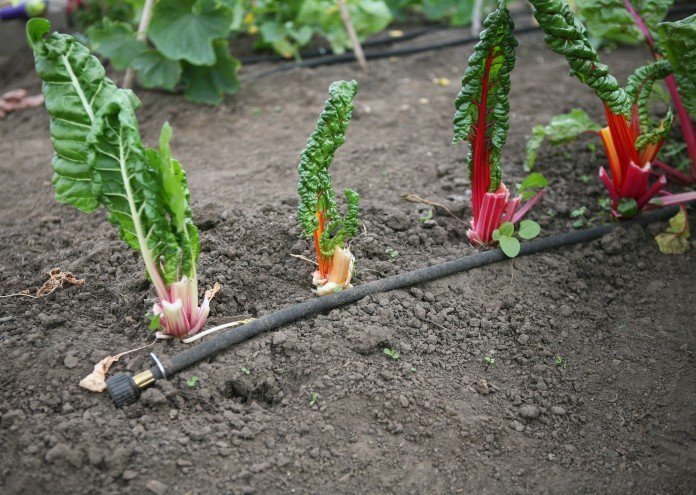 Which is a good thing, since this is what my existing bed looks like after letting the boys harvest (hack off) the largest leaves. Don't worry – it grows back quickly 😉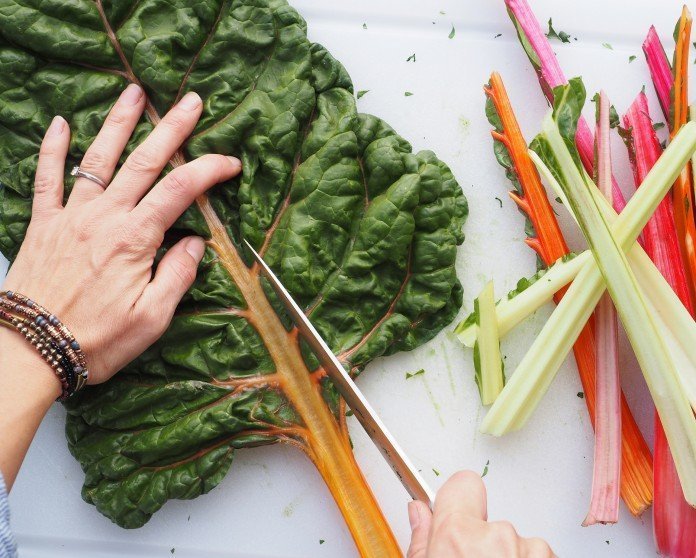 After a whirlwind of kids tearing through the garden, I was left with a huge pile of chard laying on the front porch. I decided to freeze the leaves and pickle the stems. I had never tried pickled chard stems before, but they were so good, I went through 3 pints of them before I could even snap a decent photo. Oops! Next time…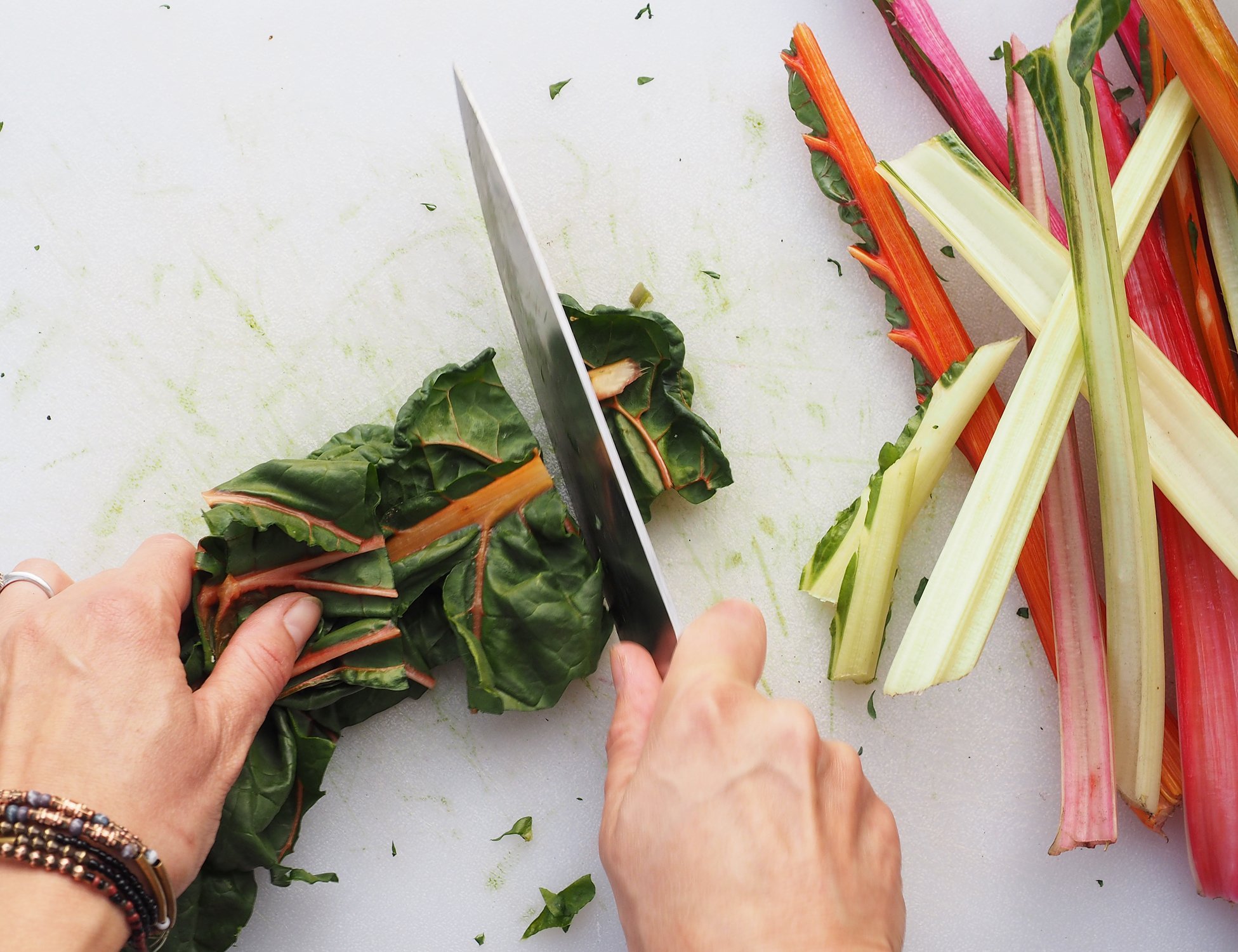 The leaves get chopped, blanched for 3 minutes in a large pot of boiling water, cooled in an ice water bath, and then packed into ziplock bags for storage. They don't look like much once they've been cooked down, but they actually keep quite well. I love pulling a bag of chard out of the freezer (particularly in the middle of winter), to whip up a quick side dish or add to a pot of soup. Convenience food, at it's best!
I promise to share my recipe for pickled chard stems with you soon, and I'm tellin' ya, it's a good one.