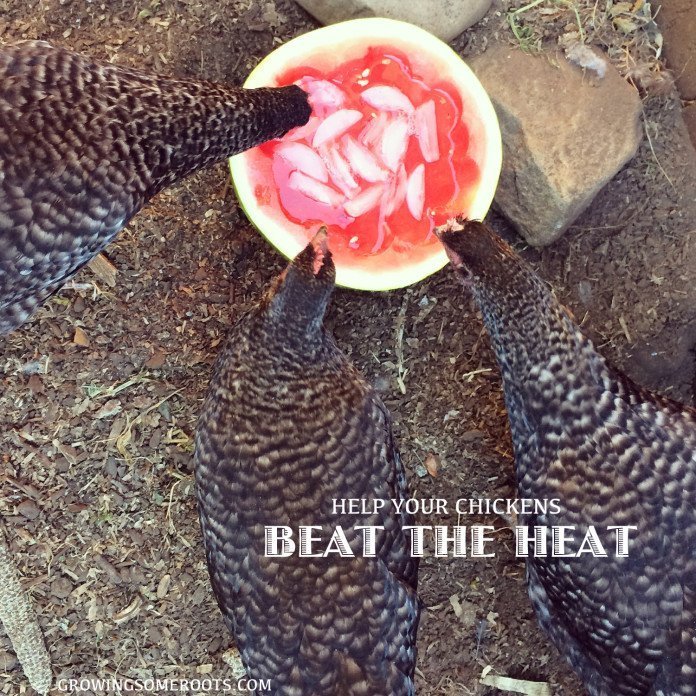 We live in Western Washington (state), where a hot summer day doesn't climb much over 90 degrees. Our climate is pretty mild (both summer and winter) in comparison to many places. But our chickens are acclimated to the same temperature range as we are, and so, when it starts to feel uncomfortably hot for us, it's a good bet that's it's also getting hot for them. As far as our summers go, this one has been much hotter and drier than most, so I've been doing my best to keep my chickens cool as cucumbers. Here are a few of my favorite, chicken-approved ways to beat the heat this summer!
Ice water. And just extra water in general. The easier it is for them to access the nearest water dish, the more they will drink, and the better they will feel. So, keep water dishes full, and in the shade, if possible. For a fun treat, you can scoop out the inside of a watermelon and fill it with ice water. Watermelon bowls are a favorite of my chickens in the summertime!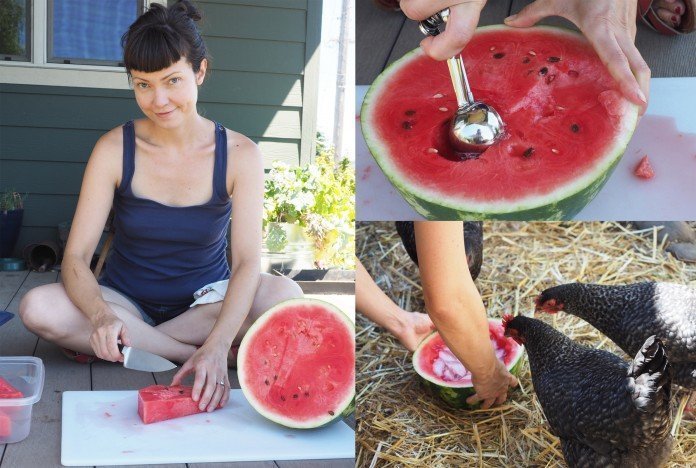 They're also rather partial to fresh herb ice cubes. I sprinkle a handful of whatever herbs are currently growing in abundance – mint, oregano, lavender, sage, parsley, lemon balm – into a small container, fill it up the rest of the way with water, and freeze. On hot days, I float one of these herb-y ice blocks in each of their water bowls.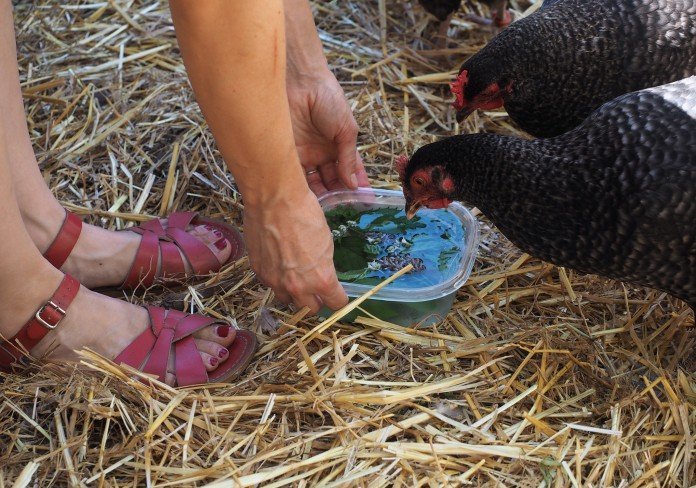 The boys like to help me with this project, and they're very particular about which combinations of herbs are the chickens' favorites 😉 Olly thinks they like the mint & lavender the best. Not a bad guess – I certainly think that one sounds the most appealing. Jack is convinced it's oregano & parsley. All I know is that they flock to the water bowls when I add these – no matter what the combo of herbs.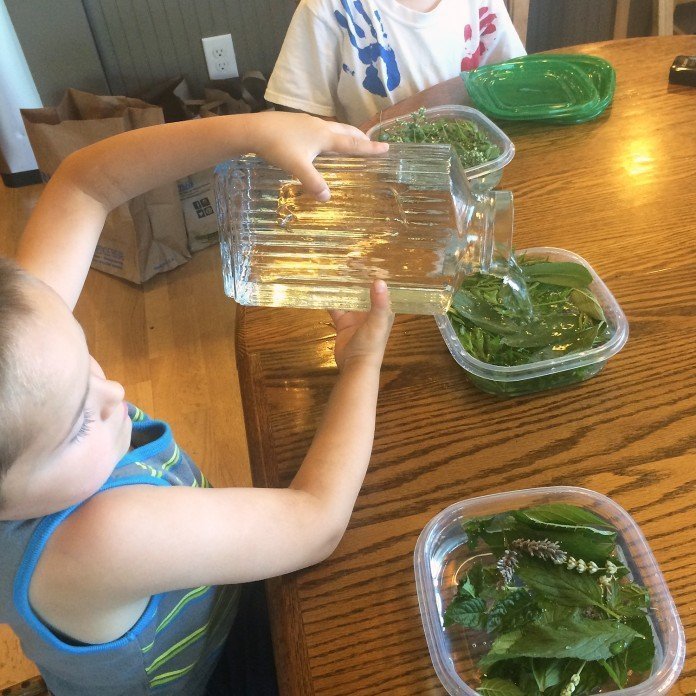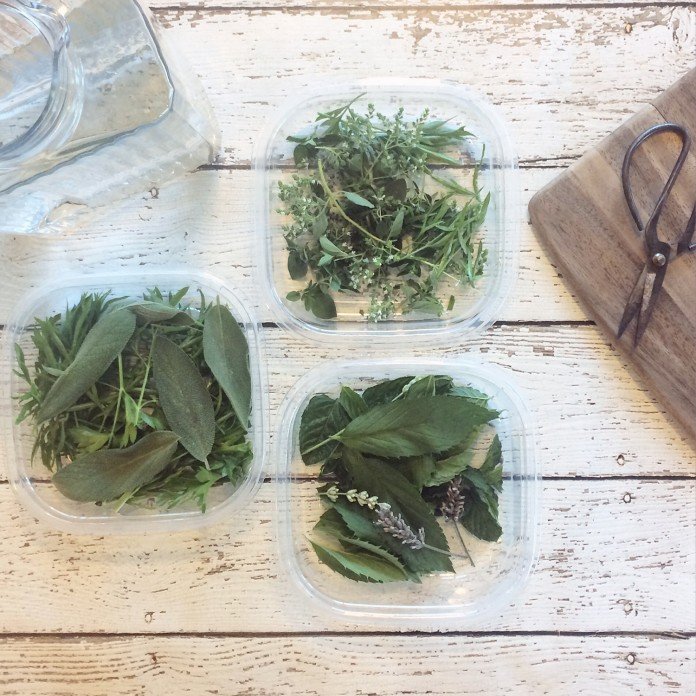 I have also been freezing plastic bottles full of water & putting them in the nest boxes so it's not quite so hot in there when they go in to lay their eggs. I put a nest box outside in the shade as well, but so far, not a single egg has been laid in it. I guess they're as set in their ways as I am…
What do you do to keep your chickens cool when it's hot outside?
For more suggestions, check out these posts from: