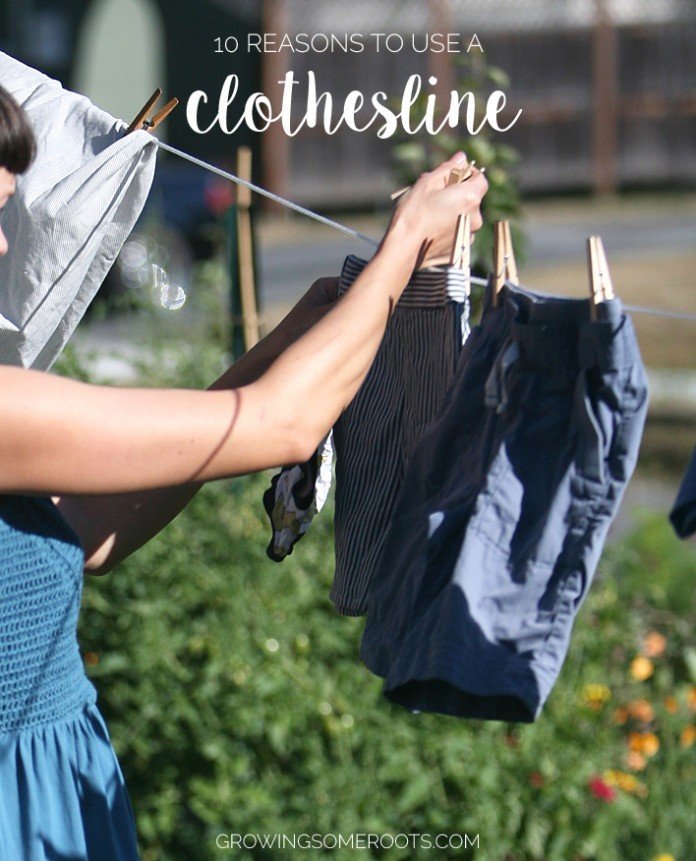 When you could so easily toss that load of wash into the dryer, why bother hanging your laundry out on a clothesline to dry?
It saves money. Ok, maybe not a ton of money, but every little bit helps, right?
Ditto for energy savings.
It makes your clothes last longer. Honestly, I didn't realize how hard the dryer was on clothes until I started line drying a fair amount. It makes a difference.
The dryer heats up the house. In the summer, this is definitely NOT a good thing.
Fewer wrinkles. Without wasting my time ironing. Enough said.
Clothes will have a naturally fresh smell, without the extra cost or artificial scent of commercial dryer sheets.
Brighter whites. Harness the natural whitening power of the sun – no bleach required.
I tend to fold things as I take them down from the line – especially towels and sheets – which makes it that much easier to get them put away in their proper places (imagine that?!).
Along the same lines, I also match socks as I take them down (or notice that they're missing their mate, and put them in the 'unwed socks basket'). One less thing to do later (which around here has a bad habit of turning into someday…which turns into never).
It's enjoyable. Ok, admittedly this one is debatable, but I actually like the process of hanging my laundry out to dry. I've heard enough other people express a similar opinion, that I think it's fair to say, if you don't already use a clothesline, you should at least give it a try. You just might like it 😉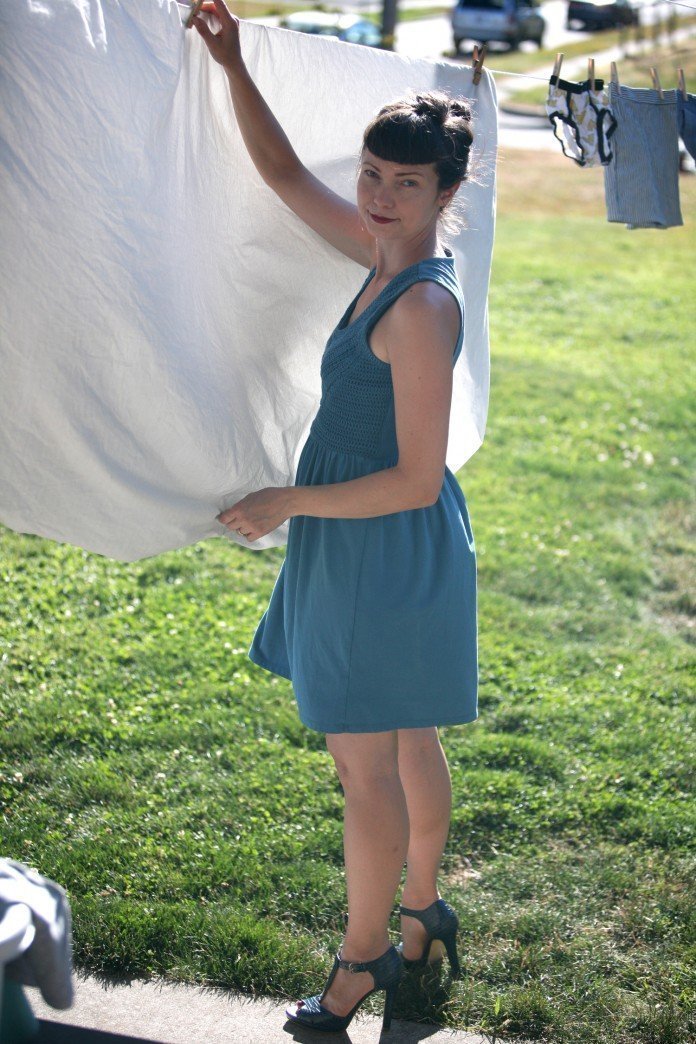 For the record, I don't usually dress like this to do my laundry. It was date night, and we were waiting for the babysitter to arrive, when I realized I had left laundry out on the line. Josh thought it was funny that I was out trying to take the clothes down in a dress and heels, so what does he do? Does he offer to help? Nope, he grabs a camera. Silly man.
I can't tease him too much though. I am using the photo, after all. And I must admit, it does make me smile – I mean really, how cute are those little superhero undies in the background??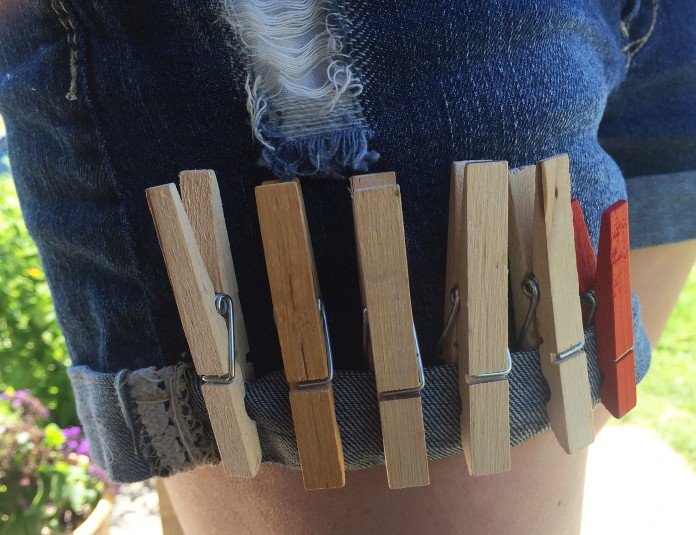 This is what I usually look like when I'm doing laundry. Clothespins clipped to my cut-offs, or overflowing my apron pockets. Someday I'll make myself a little clothespin bag. But this works for now.